Brand Architecture
~ residenza artistica
26-27-28.04.19
Appunti dalla residenza a CampoBase.
Per tre giorni abbiamo trasformato CampoBase in una residenza finalizzata alla creazione di un logo, alla ricerca di un'immagine grafica che potesse rappresentare la natura orizzontale e discorsiva del nostro progetto. Non abbiamo cercato una commissione esterna ma abbiamo partecipato attivamente al processo di creazione allargando la
costruzione di un'immagine coordinata a un dibattito più esteso.
Questo lavoro ha coinvolto Die Furlani-Gobbi Sammlung (Jonathan Gobbi e Marco Furlani), duo artistico che considera ogni esposizione dei propri lavori come parte di una collezione in divenire dove il segno diventa uno strumento di aggregazione semiotica e identitaria.
Insieme a CampoBase gli artisti hanno esplorato la duplice valenza del logo in quanto segno e contemporaneamente spazio di associazione di altri segni in sé che definisce un campo di azione permettendone la riconoscibilità.
La nostra proposta a Die Furlani-Gobbi Sammlung è stata quella di estendere l'invito a un terzo attore della residenza, innescando una catena di collaborazioni: da qui è nata la partecipazione a distanza di Leonardo Ruvolo, che ha contribuito ai lavori con una discussione in videochiamata in cui ha condiviso una serie di appunti, organizzati nel
testo
It's like milk, but made for humans.
//
For three days we transformed CampoBase into a residence for the purpose of creation of a logo, looking for a graphic image that could represent the horizontal and discursive nature of our project. We did not look for an external commission, but we actively participated in the creation process by expanding the construction of a coordinated image to a wider debate.

This work involved Die Furlani-Gobbi Sammlung (Jonathan Gobbi and Marco Furlani), an artistic duo that considers each exhibition of their works as part of an ongoing collection where the sign becomes a tool for semiotic aggregation and identitary aggregation. Together with CampoBase, the artists explored this dual value of a logo, as it is a sign and, at the same time, a space of association of other signs that defines a field of action allowing its recognition.

Our proposal to Die Furlani-Gobbi Sammlung was to extend the invitation to a third actor of the residency, triggering a chain of collaborations. In this context, Leonardo Ruvolo was invited to participate through a video-conference in which he shared with CampoBase a series of notes, organized in the text space t's like milk, but made for humans.
Materiali︎

Gallery: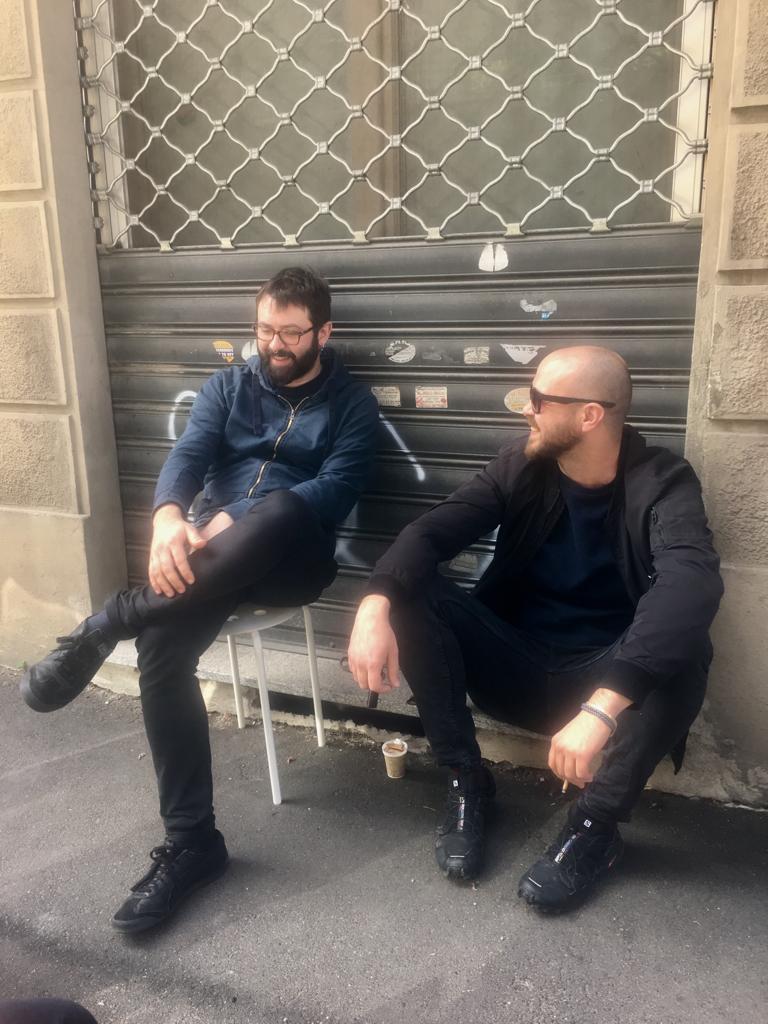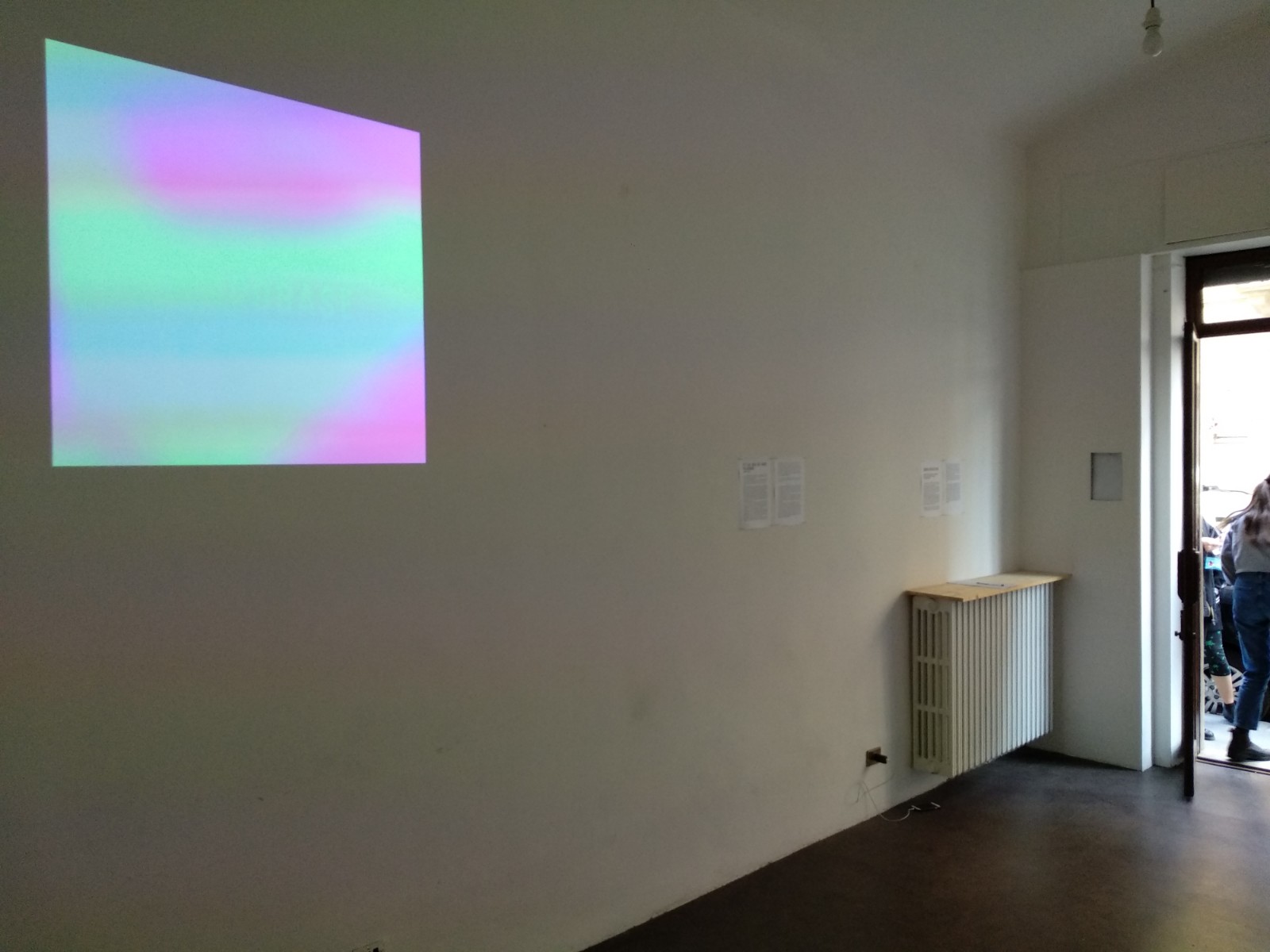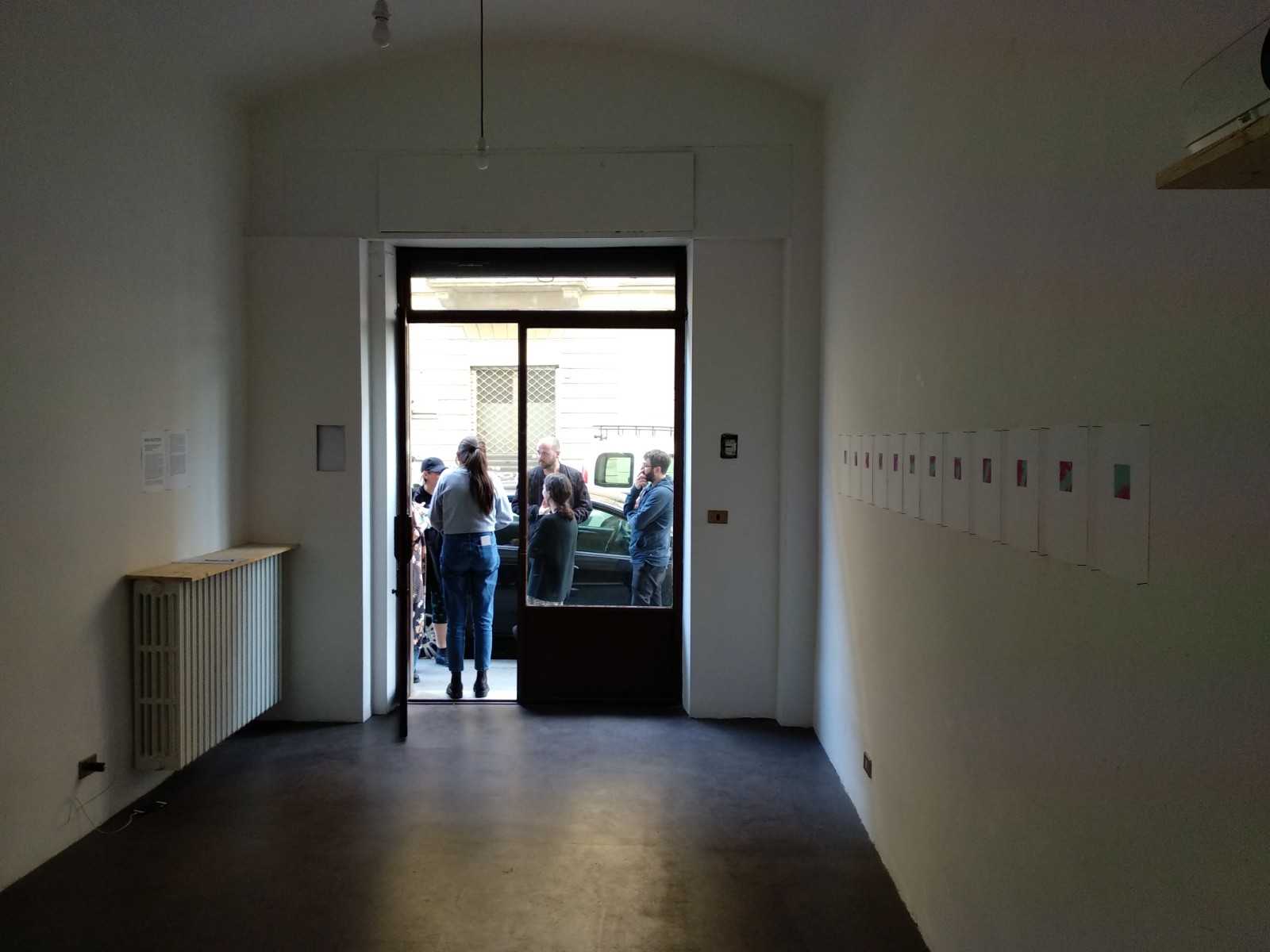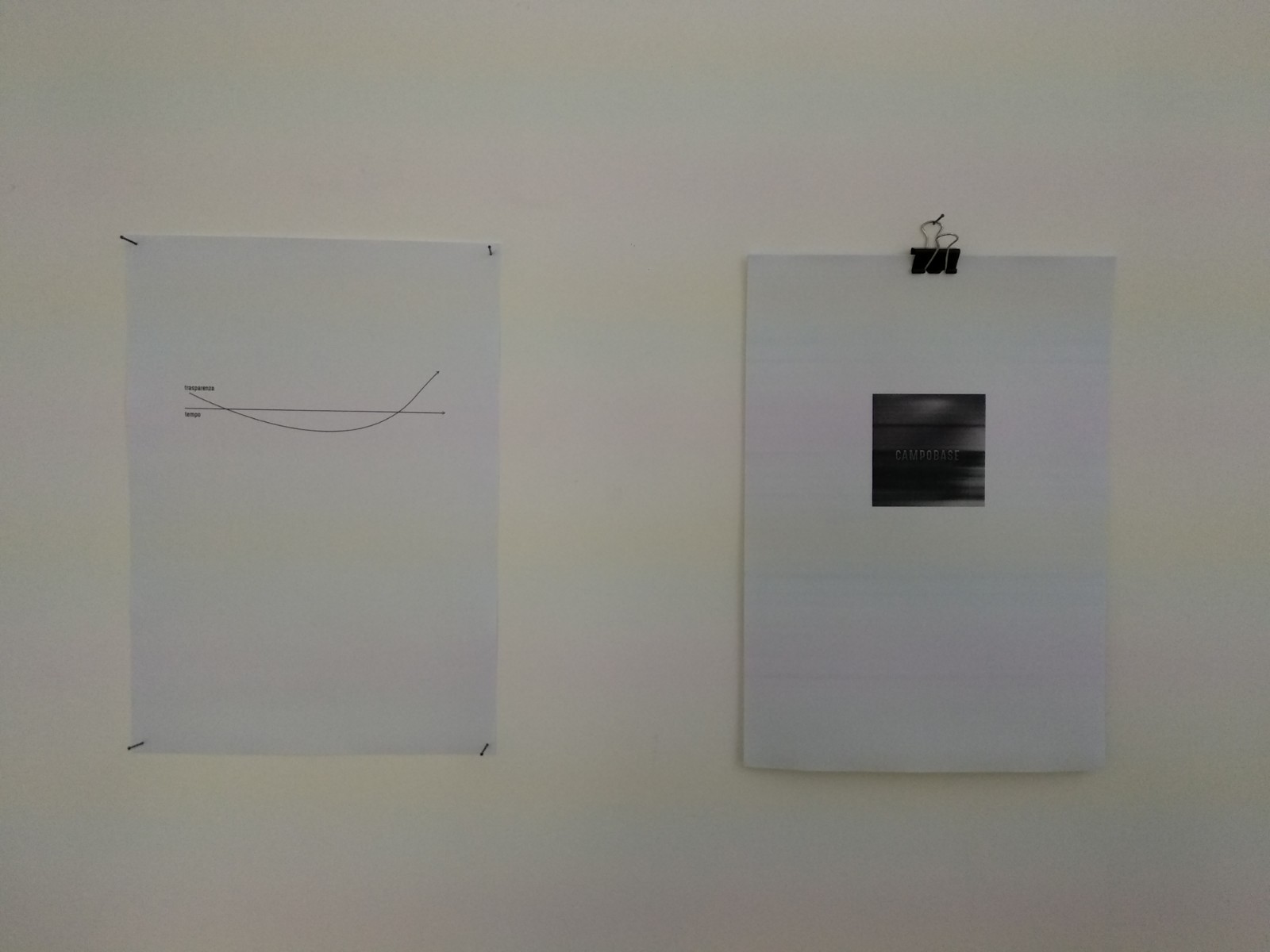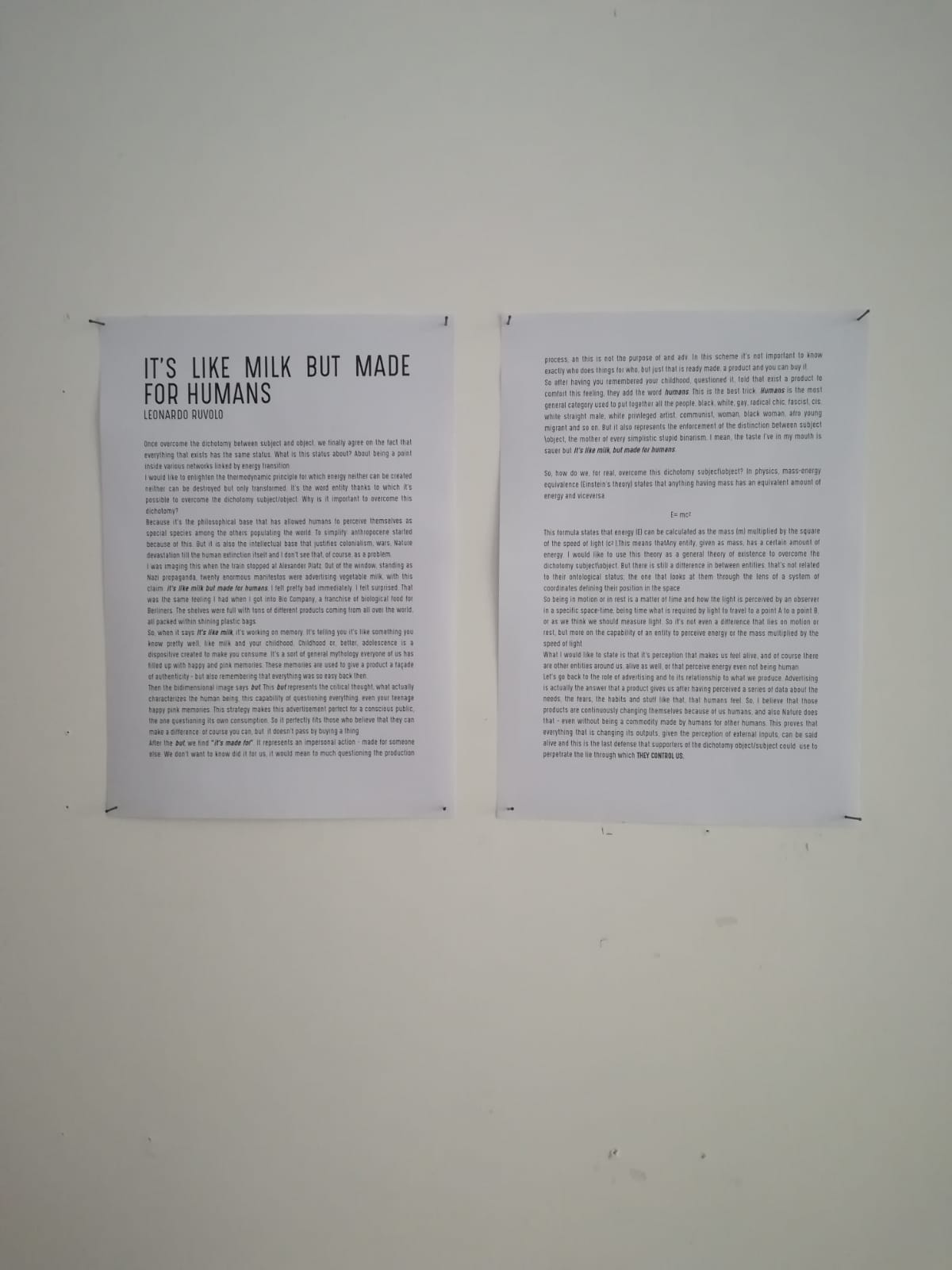 Rassegna stampa:
- Exibart︎
Die Furlani-Gobbi Sammlung
Marco Furlani (Trento, 1983) e Jonathan Gobbi (Piacenza, 1983) hanno studiato all'accademia di Belle arti di Bologna e collaborano da diversi anni. Insieme hanno partecipato a: Teatrum Botanicum 2018, PAV (Torino); Situation #27 Vanishing, Fotomuseum Winterthur (Svizzera); ISEA 2015, Zayed University (Emirati Arabi); My Ideal City, IUAV (Venezia). Sono stati ospitati a VIR-ViaFarini InResidence 2017 (Milano) e parteciperanno al programma di residenza 2019 di Cripta747 (Torino).
//
Marco Furlani (Trento, 1983) and Jonathan Gobbi (Piacenza, 1983) studied fine arts at Accademia di Belle Arti in Bologna and work together ever since. Together they exhibited: Teatrum Botanicum2018, PAV (Turin); Situation #27 Vanishing, Fotomuseum Winterthur (Switzerland); ISEA 2015, Zayed University(UAE); My Ideal City, IUAV (Venice). They participated in VIR-ViaFarini InResidence 2017 (Milan) and will join Cripta747's residency program (Turin) in 2019.

Leonardo Ruvolo
Leonardo Ruvolo è uno scrittore. Laureato in Giurisprudenza presso l'Università di Palermo con una tesi in Diritto penale dal titolo "L'elemento soggettivo nelle giustificazioni legali", ha conseguito successivamente un Master in Diplomazia presso l'Istituto ISPI per gli studi politici internazionali a Milano.È fondatore e curatore del progetto di ricerca artistica Landescape e membro del collettivo artistico Kokoschka Revival. È attivista di Macao, centro per le arti, cultura e ricerca di Milano. Ha fondato il collettivo di scrittura performativa Youngboyswritinggroup.
//
Leonardo Ruvolo is a writer. Graduated in Law at the University of Palermo with a Master's degree on Criminal Law with a thesis named "The Subjective element in Legal Justifications". He subsequently obtained a Masters in Diplomacy at the ISPI Institute for International Political Studies in Milan. Founder and curator of the Landescapeartistic research project. He is member of Kokoschka Revivalartistic collective. Activist of Macao, New Center for the Arts, Culture and Research in Milan, he founded the Youngboyswritinggroup performative writing collective.